Online Classes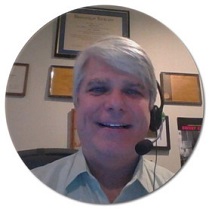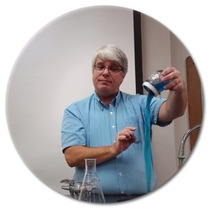 Registration is now closed. You may update your account information here.
When students read Dr. Jay L. Wile's science books they often think, "It sounds like he's talking to me!" Now you can find out exactly what it's like to have Dr. Wile talk to your child about science, because he will be teaching online courses in biology, chemistry, and physics during the 2017/2018 academic year!
His online courses will consist of one 90-minute videoconference per week for a total of 32 weeks from September 11 through May 16. In those videoconferences, Dr. Wile will cover the material discussed in his books, show the students videos that illustrate relevant concepts, and give his interpretation of current scientific discoveries that relate to what is being covered. Most importantly, he will answer all your student's questions.
Dr. Wile will also grade your student's tests and laboratory notebook entries, so that you will have an independent evaluation of his or her performance. If you have ever wanted your student to learn science from a real expert, this is your chance!
Cost
Tuition is due by midnight Eastern Daylight Time on 08/15/2017. You may elect to pay in monthly installments from the time you register until 08/15/2017 for a payment plan fee of $25. If you choose the payment plan you must pay the registration and payment plan fee ($75 total) at the time of registration. You will then owe a payment on the fifteenth of each subsequent month through 08/15/2017. Failure to have payments completed by August 15, 2017 will result in withdrawl from the class and forfeiture of all fees and payments made prior to the withdrawl.
$400 tuition per class
$50 registration fee per class
$25 payment plan fee if payment plan is utilized
These costs do not include the required textbook and experiment supplies.
Requirements
Parent is responsible for:
Computer with the required specifications and browsers for Canvas
Making sure Canvas is working on the student's computer fifteen minutes prior to each class
Obtaining required textbooks and materials
Ensuring completion of work by dates on syllabus
Ensuring student is in scheduled class
Supervision and completion of experiments
Ensuring compliance with the homeschooling laws and regulations of your locality
Maintaining the transcript entry for classes taken
In return Dr. Wile will:
Provide a syllabus
Give class instruction in the subject matter
Grade lab reports and tests
Assign a grade for the course
Classes
Course
Prerequisites
Textbook
Times (Eastern)
Honors Biology*
(9th grade)
None
Exploring Creation with Biology 2nd Edition
Wile and Durnell

| | | | |
| --- | --- | --- | --- |
| Monday | 10:00a.m. | – | 11:30a.m. |
| Tuesday | 2:00p.m. | – | 3:30p.m. |
| Wednesday | 10:00a.m. | – | 11:30a.m. |

Honors Chemistry
(10th grade)
Algebra I
Discovering Design with Chemistry
Wile

| | | | |
| --- | --- | --- | --- |
| Monday | 2:00p.m. | – | 3:30p.m. |
| Tuesday | 10:00a.m. | – | 11:30a.m. |

Honors Physics
(11th grade)
Algebra I
Geometry
Basic Trig Functions
Exploring Creation with Physics 2nd Edition
Wile

| | | | |
| --- | --- | --- | --- |
| Wednesday | 2:00p.m. | – | 3:30p.m. |
*Household and dissection experiments will be assigned as part of the class. The additional microscope experiments in the textbook must be completed to qualify as an honors course.
Calendar
Classes start the week of September 11 and meet every week except for the week of November 20 (Thanksgiving break), the weeks of December 25 and January 1 (Christmas break), and the week of March 19 (spring break). Classes end May 16.